Compensation For Auto Accidents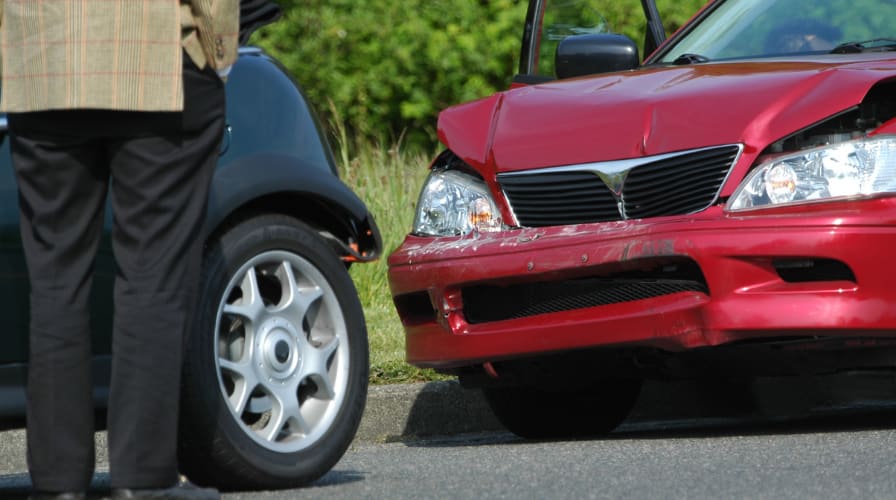 Compensation For Auto Accidents
If you've been in an auto accident, you might not know what your first step should be afterwards?
Should you contact your insurance company?
Should you see a doctor?
What if the person who caused the auto accident is uninsured?
You should call the Issa Law Firm first.
Why?
Because from the first moment, we'll have the proper people at the scene to document your case, take pictures and interview witnesses. The compensation you receive for your accident can be greatly altered if we follow the correct legal procedures initially.
We realize that's not always possible, and we can help after the fact by re-creating the scene and taking care of all the details that may be stressing you out. With us, you're never alone, because right from the start we're fighting by your side.
You may be facing emotional and physical pain. You may be worried about the financial hardships your family will face.
Don't let your insurance company pressure you into signing any piece of paper related to the accident until you talk to Mark Issa first.
If another driver's negligence or recklessness causes you to suffer injuries in an auto accident, they can be held liable for your hospital bills, treatment costs, pain and suffering, and lost wages. With the Issa Law Firm, you can be guaranteed we will make your case a priority and get you the maximum compensation your injuries allow.
What you can expect from our Georgia  personal injury firm:
Individualized service. Mark Issa is our main personal injury attorney. You can call him directly at 404-468-4000 or email him at mark@issalawfirm.com. He will return your call promptly and give you practical, straightforward advice on whether you have a case or not. He has 10 years of experience dealing with the Georgia court system and insurance companies, and knows all the nuances of the law. He has the tough negotiation skills and the resources to fight insurance companies, hospitals, or other litigators who stand in the way of your settlement.
Compensation.  When you ask the question "what is my case really worth?", we'll discuss the damages for which you can be compensated, including what your injuries have cost you monetarily, physically, and mentally (and, in some cases, whether the defendant's conduct should be punished). We'll work with you to get the maximum compensation for:
 

Medical treatment
Lost wages and earning potential
Pain and suffering
Damage to your car
Emotional distress
Loss of enjoyment of life
Loss of parental or spousal financial support
Loss of spousal relations
Property damage
Incidental expenses



Medical care. We will not only get you medical care but excellent medical care by a provider who knows how to document and treat your injuries.   Too often insurance companies will rush you to sign a settlement without taking into account your lingering medical problems. We're not about the quickest results for you, but the best possible outcomes.  Medical providers do not negotiate their bills, but they will for us.
Our Promise. To us, you are not a case number, but an individual who needs a champion on his/her side. We are a referral-based business, so our goal is to have happy clients who are fairly compensated for their injuries.  We will keep in touch at all times, so you always know what's going on.
Payment. Remember, our law firm does not get paid until you get paid. Additionally, we will keep any credit agencies or medical providers that want to come after you personally away for any medical bills not covered by your settlement.
Most personal injury cases are resolved through negotiation. However, we stand ready to take your case to court should the need arise.  For excellent and professional representation in personal injury cases, call Mark Issa at 404-468-4000 or email him at mark@issalawfirm.com sooner rather than later.