Has Your Child Been Injured In An Auto Accident?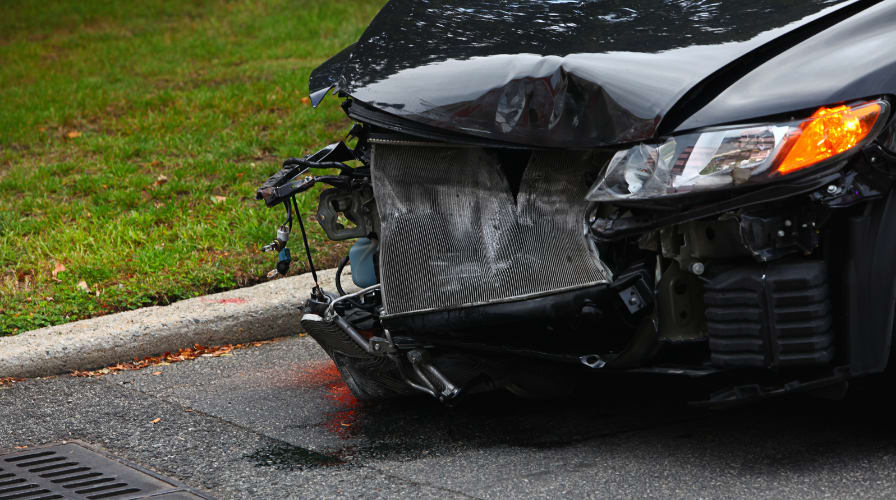 Has Your Child Been Injured In An Auto Accident?
Too often, innocent children are injured in automobile accidents and can't speak for themselves.
At the Isaa Law Firm, we can.
According to the U.S. Department of Transportation, injuries suffered in a motor vehicle crash are the leading cause of death among children from ages 2 to 14-years-old in the United States, particularly head injuries.  Unfortunately, the symptoms may not appear for many years and can affect their physical and mental development for years to come. There could be lingering effects from a concussion, whiplash or bone fracture.
That's why you need a professional injury law firm such as ours to protect you and your family so you can recover damages from a negligent party and/or your own insurance company.
Having a child injured in an auto accident can be devastating. Initially, after you handle any medical emergencies, you need to call us. In fact, if the injuries are not of an emergency nature, your first call should be to us. We'll make sure your case is documented correctly right from the start so you receive the maximum compensation you deserve. We'll help you with the stress – handling all the legal and medical affairs – so you can take care of your child and yourself.
What you can expect from our Georgia personal injury firm:
Personal service. When you call the Isaa Law Form for personal injuries, you will speak directly with Mark Isaa, versus a paralegal or associate. Although there are a team of attorneys working your case, Mark will communicate with you directly. You can email, call, or text him anytime, and you will get a prompt response. You're not a case number with us – you are our priority.
Communication. You will never be in the dark about your case. We will send you weekly updates via the communication method of your choice – text, email or call. The legal world can be a maze of paperwork. We'll cut through the red tape to make sure no one takes advantage of you and your situation.
Superior, immediate medical care. Depending on your child's injuries, the cost of medical care can be significant. Our job is to make sure you are compensated for the child's past, present and future medical expenses. Many time your family doctor or pediatrician is not prepared to deal quickly with the types of injuries children sustain in a car accident. We can refer a skilled medical professional to you that has experience documenting the injuries in your case to maximize your compensation and make sure your child receives the treatment he/she needs.
Compensation. Receiving compensation for a child who has experienced a serious injury can help not only the child, but the family as well. If your child needs 24/7 care or even long term care, we'll make sure all your expenses are met, including any pain and suffering incurred. In addition to medical treatment, we will make sure you are paid for any lost wages you incurred while taking care of the child, pain and suffering, emotional distress and mor.


We Help Injured People
If you or your child has been involved in an automobile accident, call Mark Issa personally today at 404.968.2600 today to schedule a free consultation so we can determine if it is to your advantage to pursue a case. Remember the clock is ticking, so it's important you contact us as soon as possible after the accident. There's no risk, no obligation and you only pay if we settle your case.