Have You Been Injured in a Truck Accident?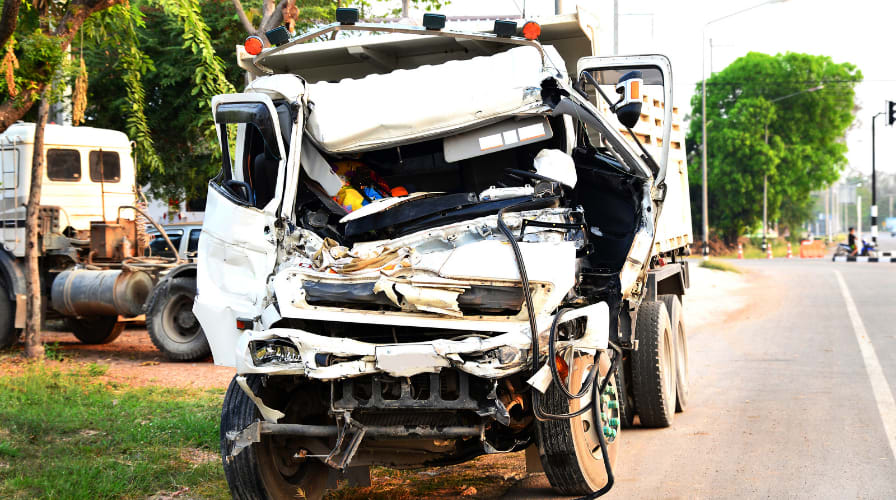 Have You Been Injured in a Truck Accident?
If you are a truck accident victim, chances are you will be dealing with the trucking insurance company who will want you to settle as fast as possible, before any lingering medical conditions occur. The job of the Issa Law Firm is to make sure you are compensated fairly for any medical, psychological and emotional issues you experience.
Due to the large differential between the size and weight of a commercial truck or semi versus a passenger car, many truck accidents result in long-term injuries.  Prompt and experienced legal and medical services are needed to fully understand the extent of your injuries.
What You Can Expect From Our Georgia Personal Injury Law Firm:
Your case is in knowledgeable hands. We are knowledgeable in the Georgia state laws pertaining to truck accidents and trucking regulations. Chances are the trucking company will have their own Accident Response Team whose job will be to orchestrate a defense. Insurance adjustors may take advantage of you, trying to get you to say something that will damage your case. Or the trucking insurance company will try and get you to settle for a minimal amount. That's why it's crucial you have a truck accident attorney on your side to level the playing field by aggressively pursuing the maximum compensation for you and your family.
Expert Medical Attention. Although the settlement amount is important to our clients, equally important is the quality of the medical care, both short and long term. We will get you to the right medical provider, one who can coordinate the care you need for your injuries, and document your injuries, so the severity or consequences are not diminished. Correct documentation can result in higher settlements.
Time is of the essence. Truck accidents are more complex than automobile crashes because of the compliance issues, truck safety regulations and industry standards that must be followed. That's why it's imperative you call us as soon as or quickly after the accident. We will make sure the evidence is preserved and an accident reconstructionist is hired should the need arise. We will make sure the trucking company, the owner of the trailer, or the manufacturer of a defective part such as the truck's tire or brakes is held liable.
Compensation. Truck accidents involve a complex claims process and pitting you against an aggressive insurance company is not a fair fight. First, we will establish your goals and develop a correct plan of action. If you are in the hospital, we can even come to you. Second we will evaluate all the details of your case, ensuring you have everything in order to maximize your settlement. Our aggressive and effective representation will go after damages for:



Medical treatment
Lost wages and earning potential
Pain and suffering
Damage to your car
Emotional distress
Loss of enjoyment of life
Loss of parental or spousal financial support
Loss of spousal relations
Property damage
Incidental expenses
If you have been involved in a trucking accident, call the personal injury attorneys at the Issa Law Firm at 404.968.2600 or email us at mark@issalawfirm.com. We will advocate on your behalf, navigating the complex legal process, thus decreasing your anxiety and fear.