Have You Been Involved In a Pedestrian Accident?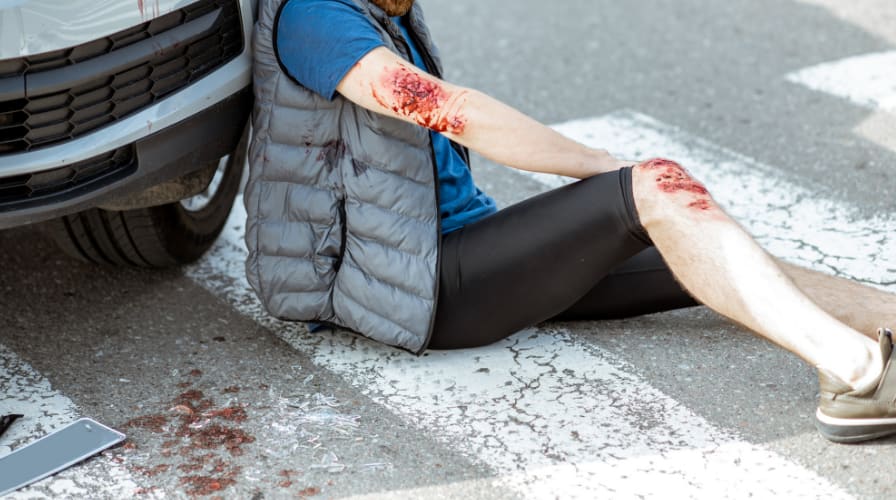 Have You Been Involved In a Pedestrian Accident?
If you are a pedestrian who  has been injured due to the negligence or recklessness of others, the Issa Law Firm can help.
The majority of pedestrian accidents occur when a car, truck, bus or motorcycle strikes a pedestrian.
Pedestrians are no match for a large car or truck, and these cases often involve severe injuries and even wrongful deaths. We have been successful in countless cases, obtaining verdicts and settlements on behalf of our clients that help them to seek justice and get their life back on track.
What you can expect from our Georgia personal injury law firm:
Expertise. There are numerous types of pedestrian accidents – some involving cars, and others involving slips and falls and, falling debris, hazardous sidewalks, etc. Some may involve speed or alcohol impairment or negligence on the part of a landlord or property manager.  Because of the complexity of pedestrian accidents, it is imperative to involve a knowledgeable personal injury lawyer, adept at the uniqueness of these cases. We will help gather the evidence to prove your claim, such as your medical records, witness statements, police reports and other documents and evidence that help substantiate your case. It is important you contact us as soon as possible so evidence in your case is not lost.
Compensation. An injured pedestrian can recover similar damages as someone in an auto accident or motorcycle accident. These include:



Medical treatment
Lost wages and earning potential
Pain and suffering
Damage to your car
Emotional distress
Loss of enjoyment of life
Loss of parental or spousal financial support
Loss of spousal relations
Property damage
Incidental expenses



No risk, no obligation. There are no upfront costs for you. We only get paid if you get paid.
Medical assistance. A delay in medical treatment is one of the biggest factors in ruining a personal injury claim. Insurance companies will claim that your injuries weren't due to the accident or diminish the severity of your injuries. They may even say that you should have gone to the doctor sooner. We provide you with medical providers who are adept at documenting your injuries and getting you the short or long term treatment you need.
Maximizing your case. Initially we will discuss your case via the phone or in person to see if you have damages worth pursuing and whether it's better to settle or go to court. You will not be exposed to a pushy sales pitch, because we are lawyers not salesman. Our job is to provide you with support and assistance, not intimidation. We save that for the insurance companies, medical facilities or opposing lawyers who may try and get you to settle for less than you deserve.
Remember that it is usually the goal of an insurance company to pay out as little as possible.  We deal with them, so you don't have the hassle and stress.
If you have been injured in a pedestrian accident, call the Issa Law Firm today at 404.968.2600 or email us at mark@issalawfirm.com. You'll find us to be extremely responsive and your best advocate and will work diligently to protect your interests.