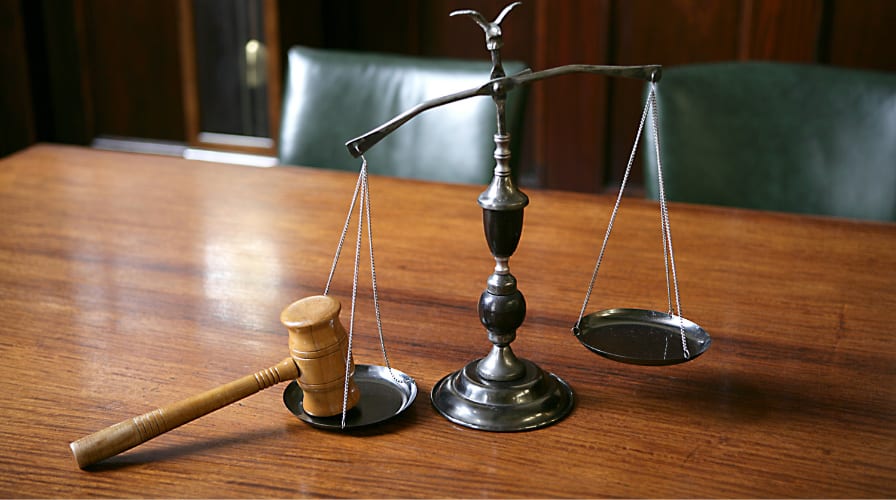 We work HARDER to get you THE MAXIMUM VALUE for your case, compensation for medical expenses, pain and suffering, lost wages, and vehicle damage.
Depending on your accident, you may be entitled to compensation for:
Medical treatment
Lost wages and earning potential
Pain and suffering
Damage to your car
Emotional distress
Loss of enjoyment of life
Loss of parental or spousal financial support
Loss of spousal relations
Property damage and depreciation of value
Incidental expenses
At-fault driver's conduct
Our combined 25 years of experience delivers the best settlement for you
At The Issa Law Firm our goal is "complete client satisfaction" and for many clients that starts with the settlement.  Although the settlement is the usually the last thing that happens in your case, it is the way you measure your attorney's abilities and we know that!
You want results and we know how to deliver them in auto accident cases. At the Issa Law Firm we not only fight to get your medical bills paid but also focus on your pain and suffering and lost wages to assure you receive the settlement you deserve.
Compensation for all your losses
Your life has been interrupted and we believe you should be compensated for any and all costs, time, and inconvenience.
Personal injury compensation is based on building a case that is as detailed and thorough as possible.  We guarantee that your case will receive all  the attention needed to take it from an ordinary settlement to an extraordinary settlement.
We will take the extra steps necessary to maximize your settlement.
Personalized service for your unique situation
Not every personal injury case is the same.  Therefore, each case needs to be handled individually.  An attorney will personally analyze your case to determine the best course of action that will lead to the highest possible settlement.   From a team of accident reconstructionists to medical providers trained specifically in auto accident injuries, your case will receive personal attention from beginning to end from the most qualified professionals in the field. 

While other firms focus on taking on a high volume cases, handled by paralegals who attempt to settle quickly at bottom dollar, we focus on maximizing each and every case to its highest possible value, taking into account the client's  injuries, lost wages, and loss of enjoyment of life.
Client satisfaction is our number one goal and that begins with you and ends by maximizing your settlement.
Here are some of the questions we hear most often:
What about my car? / How will I get to my doctor's office?
Most personal injury or accident lawyers do not help you get your vehicle repaired or replaced with a rental car, WE DO – at no extra charge.
Being without your wheels can cause stress and make you feel helpless.  If your vehicle is totaled in the accident, we will work to get you the fair market value for your vehicle from the responsible insurance company. This is part of the service you receive when we take on your case.
Your case is our investment!
Each accident is different. Some are simple. Others are complex. Some settle quickly while others go to litigation. Some require accident reconstruction and testimony from medical experts. No matter how complex your case is, we invest our time and resources to make sure you get a fair settlement for your injury and loss.
Toe-to-Toe with Insurance Companies
Dealing with auto insurance companies and their adjusters is what we live for. We have established relationships with insurance adjusters from each company and know their processes. We know the defense lawyers they hire to litigate and defend their cases.
Don't be fooled, they are all trying to pay you less than you deserve. We love to go toe-to-toe with anyone who tries to get you to settle your auto accident case for less than the maximum value.
What do I do about my medical bills?
Send them to us immediately! We routinely communicate and work with hospitals and physician billing departments, lien holders, and debt collection companies so as not to jeopardize your credit or accept later payments for medical services.
I am hurt – where do I go?
Quality and cost can dramatically affect your ability to recover from your auto accident injuries. From years of experience, we personally know the most qualified doctors and physicians who specialize in treating patients who are injured in auto accidents.
We also know price of medical treatment and standard medical billing practices. After years of working with the best medical providers and understanding the costs of medical treatment, we know how to make sure you are on your way to a speedy recovery and your medical providers are compensated fairly.
But, I don't have health insurance.
We understand that not everyone has health insurance. You don't need health insurance to receive medical treatment for your auto accident injuries – and you don't need to suffer anymore. We have the resources and the network of high-quality medical providers who are willing to provide you with the best medical treatment for your auto accident injuries without insurance, co-pays, or any other up-front costs.
I can't afford a lawyer.
You can afford us. We work for free until you get paid – it's that simple.*
Personal Promise, Attention and Service
You are not a number to us. You are a person injured in an auto accident who needs a champion auto accident lawyer who specializes in personal injury cases – not a pretender. While other auto accident lawyers have case managers or paralegals handle your case and speak to you, at the Issa Law Firm a lawyer will handle your case and speak to you personally.
Our goal is not only to make sure you recover from your auto accident injuries and are fully compensated, but to create a long-lasting relationship with you and earn you as a client for life. To achieve that goal, we are available 24/7 – we, the lawyers – not an answering service or secretary.
Top-to-Bottom/Start-to-Finish
Many personal injury and auto accident lawyers can only handle cases until a certain point, and refer your case to another lawyer after that point. We pride ourselves on our ability to handle your case from the moment you are injured in an auto accident, to the moment a jury returns a verdict in your favor. We personally litigate cases when a settlement can't be obtained; we are trial lawyers.
How long until a settlement or I get paid?
Again, each case is unique. Our focus in on getting you on the road to recovery from your injuries and property loss and compensated fairly.

The length of time your case might take to develop and settle will vary, depending on the circumstances. Call us now  to get us started working!